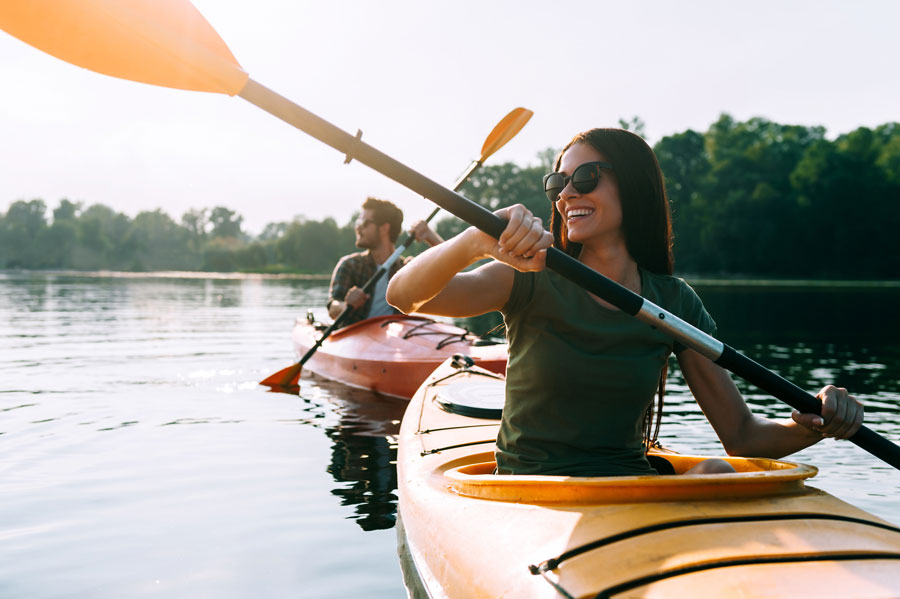 The Colorado area offers a plethora of exciting summer activities, from biking to tubing and paddleboarding. However, as the weather cools down, and your Summer recreational gear sees less use, efficient storage becomes essential. Here are some smart ways to keep your gear organized during the off season.
Ceiling Bike Storage
Maximize your garage space by looking up. Bikes can clutter the floor and hinder movement but hanging them from the ceiling is a clever solution. J-hooks or pulley systems make it easy to store bikes when not in use and retrieve them when you're ready for a ride.
Board Rack Installation
If you own various recreational boards like paddleboards, wakeboards, or snowboards, consider a specialized board rack. This keeps your boards off the floor or out of the corners, neatly storing them on the wall for easy access.
Pegboard Organization
Take your gear organization to the next level with a pegboard. Pegboards offer versatile storage solutions with hooks, holders, and shelves. Ensure a secure installation to prevent any mishaps when loading it up. This system should be able to hold all your gear accessories too like helmets and life vests.
Metal Rack Setup
For a hassle-free solution, opt for metal racks. Freestanding metal racks provide ample storage and can be conveniently relocated as needed, saving you time and effort. This can be a good, non-permanent option.
Regular Gear Cleaning
Before stowing your gear for the season, don't forget to clean it thoroughly. Cleaning helps prevent rust, mold, and mildew, ensuring your gear remains in top condition for longer. Plus, it will make sure that your toys are primed and ready to be used again as soon as the weather calls for it!
In summary, don't let your recreational gear overwhelm you during the off-season. Try putting some of these storage solutions to use and declutter your space. And if you're in search of a home with abundant storage options, Montano Homes has you covered! Look at our available homes at Elevations at Murphy Creek here or give us a call to view them in person.
By Montano Homes | 9-28-2023