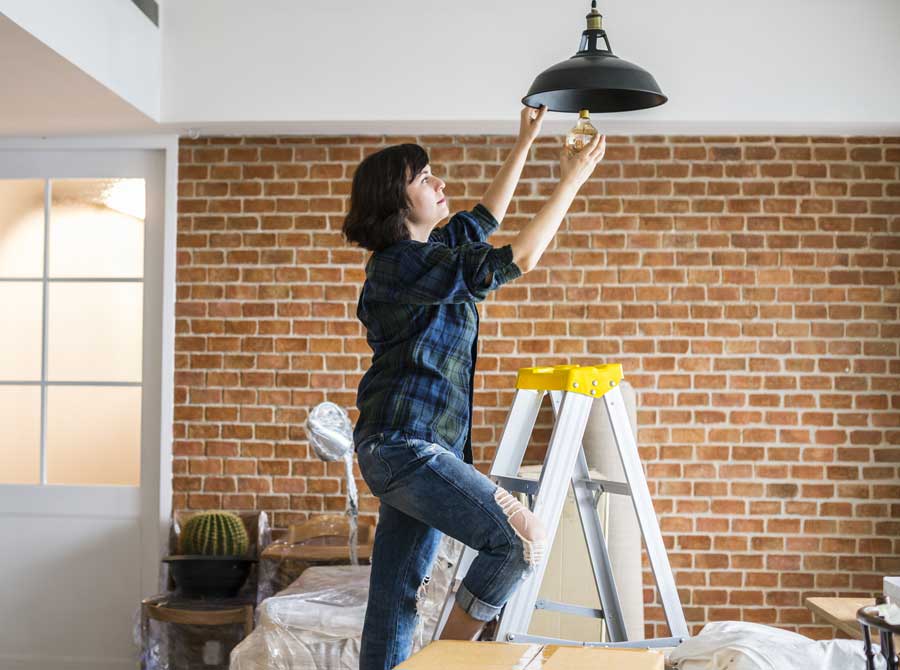 Our team at Montano is driven by the happiness and excitement that new homeowners experience. Once you get over the financial hurdles and the jam-packed schedules leading up to moving day, you might be left wanting when you go on to live in your home on a daily basis. There are things that you just didn't need before owning a home or you may not have realized that your landlord had to legally provide certain things. It can be hard or downright impossible to know what you need before you need it. That is why we want to share with you some of the most essential items you will need when you first move into a home.
Yard Maintenance Tools
If your new home has a yard to maintain, you want to stock your garage with tools that will help you keep your landscaping in tip top shape. Shrub trimming shears, a lawnmower, and a weed whacker are great starting pieces.
Quality Kitchen Tools
Homes are for sharing. When you move into a home, you are going to want to have people over and host. To help your gatherings go off without a hitch, it is important to stock your kitchen with a few quality cooking tools. A stainless-steel saucepan, a Dutch oven, a cast iron skillet, and a reliable nonstick pan should have you covered. Also important to a successful kitchen is having three good knives. A paring knife, a chef's knife, and a serrated knife are generally considered the most core knives to have in your kitchen.
A Couple Ladders
Some home purchases are not that fun to think about but having them can make your life a whole lot easier. An example of that are ladders. Having the right ladder can make a difficult task fast and easy. For most households, having a 4-foot ladder for bigger projects and a 1-2 foot ladder for simple tasks is all you need.
As you live in your home, you will naturally think of things that will make living there more comfortable and enjoyable. But this list of things will help cover a lot of bases from the start.
By Montano Homes | 3-25-2022