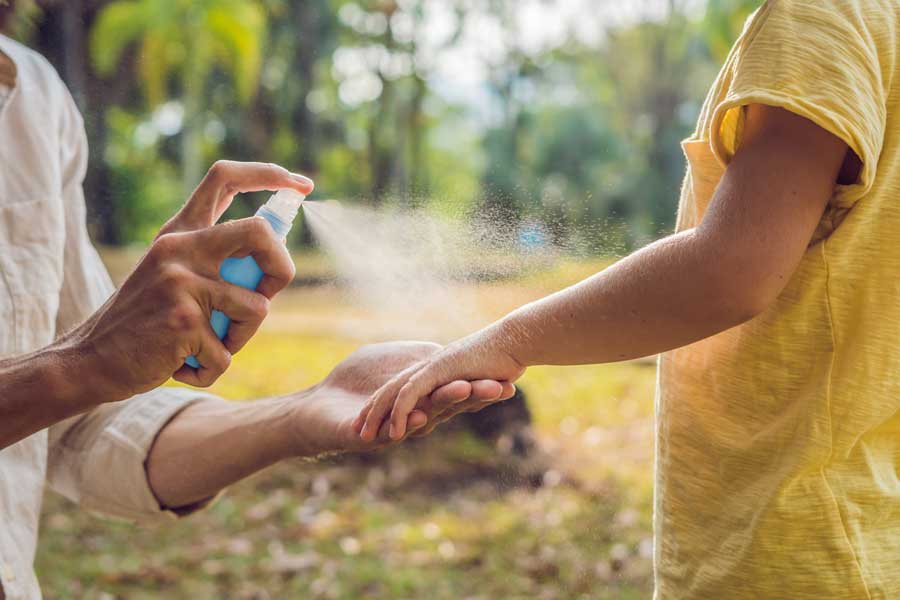 Whether you're enjoying the mountain views from the patio of your Montano home, or you are enjoying time in the great outdoors, there is certainly one thing that can ruin your experience: mosquitoes. Nothing makes you want to retreat indoors more than being eaten up by mosquitoes. Just the thought of something drinking your blood is enough to make you squeamish, but mosquitoes also carry the threat of disease and leave behind garish red, itchy welts. Don't let these nasty bugs win! Fight back by using these effective mosquito repelling solutions.
Plants
Powerful bug repellents are derived from plant sources. Which can make keeping some of those plant varieties growing on your patio handy. Catnip and citronella grass are two varieties that have bug repelling properties. On their own, they don't do much to ward off mosquitoes, but if you are relaxing outside and need a quick fix, breaking off some leaves and rubbing them on your skin will do the trick. Keep in mind that these plants can take over your garden quickly. So, keeping them in their own containers may be wise.
Sprays
When out enjoying hikes, a spray repellent applied directly to the skin is most effective. Look for a spray that relies on DEET, IR535, or picaridin. Some bug sprays claim to rely on essential oils to repel, but just know that these haven't been as extensively tested by EPA standards like the other ingredients we mentioned, so it might be best to steer clear. It's also important to note that DEET is not recommended for use on children under 2 months old and as for children older than that, only use solutions where DEET ranges from 10-30%.
Whether you decide to utilize plants, sprays, or both, you can confidently enjoy your time outside without mosquitoes being a nuisance. And if you are looking for a way to be centrally located to the mountains and the city, check out our newest community, Elevations at Carson Farms West! Our modern farmhouse paired homes place you near the charm of Olde Town Arvada, close to downtown Denver, and with easy access to the mountains.
By Montano Homes | 8-23-2021