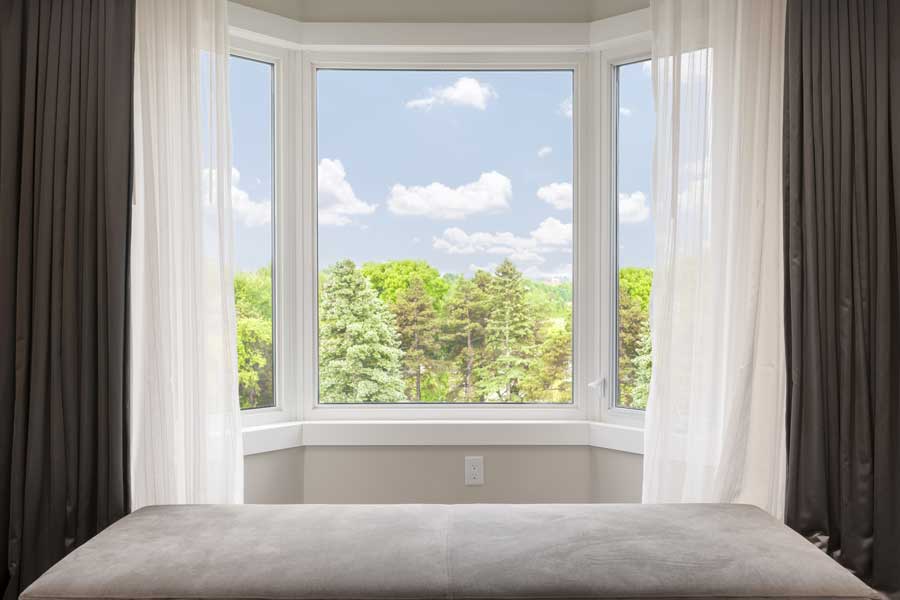 Living in Colorado comes with many perks. Not least of them being abundant sunshine and mountain views. Things that we always want to make sure you have plenty of here at Montano Homes. Which is why we love building our traditional homes and townhomes with plenty of windows in which to enjoy the views. If you are searching for a great way to add some personality to the windows in your home, drapery might be a great place to start! Here is a little breakdown of what you can expect from the world of drapes.
Rods and Rings
The nice thing about drapes is that they allow a lot of room for personal expression. They come in many materials, textures, and patterns. In addition to that, you have the freedom to choose which style of rod you want to use to hang them on, as well as the kind of rings or grommets that fit your style. But regardless of which combination you go with, it is good to know that drapes generally come in lengths of 84 inches and 95 inches, or for hemmed drapes, 63 inches. So, you should hang your curtain rod at either of those heights, depending on the length of drape you have, so that it just graces the floor.
Hemmed
If you want a more casual option, hemmed drapes are an excellent choice. They usually rest at the base of the windowsill or the bottom of the window molding. They are typically made from lightweight fabrics and are a great selection if you want a drape that works hard but does not command too much attention.
Pleated
Possibly the most popular style of drape is pleated or gathered. Due to their popularity, many manufacturers offer them ready-made in a large selection of colors and patterns. The fabric for this style is folded into pleats as it is attached to rings, thus resulting in gentle waves. Cotton and linen suit this style particularly well.
Extra-Long
If elegance is your aim when it comes to drapes, an extra-long style would fit you best. Extra- long drapes will delicately pool at the floor, for a dramatic statement. Materials like silk and velvet are great choices for this look. You can achieve this look by mounting your curtain rod just a few inches lower than the length of your chosen drapes.
Something as seemingly simple as drapes can do a lot to infuse your personality into a room. And as a bonus, they are fantastic at providing privacy and ambiance.
In need of more inspiration? Be sure to check out our portfolio of past projects!
By Montano Homes | 5-24-2021