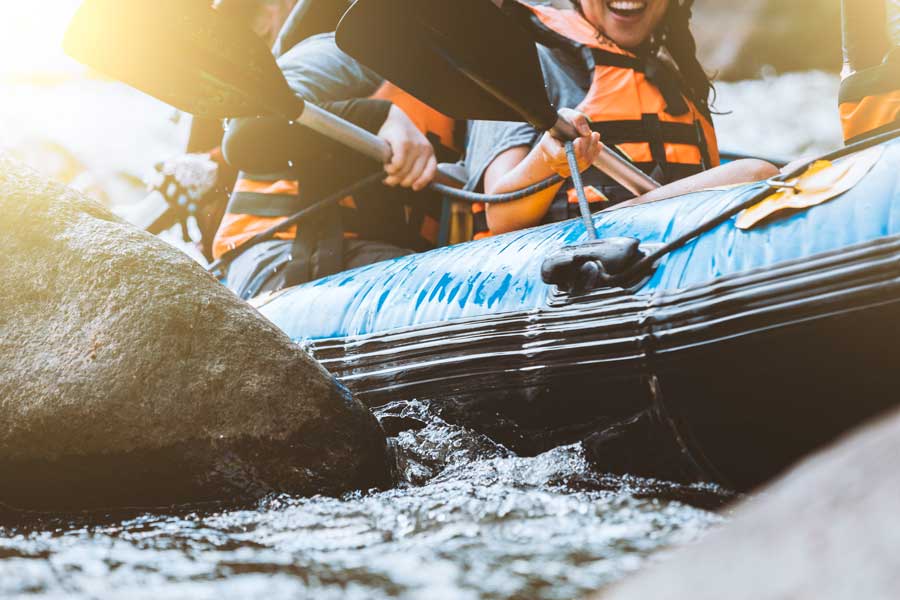 Montano Homes strategically builds our communities so that our homeowners can enjoy all that Colorado has to offer. From city fun in Denver to exciting mountain excursions, when you live in a Montano home, these are all at your fingertips. And now that Summer is here, our state really comes alive! Here are some of the best activities you can do during the Summer in Colorado.
World Class Hiking and Backpacking
Colorado is renowned for its breathtaking mountain landscapes and numerous hiking trails. Explore iconic trails like the Rocky Mountain National Park, Maroon Bells, Garden of the Gods, or venture into the numerous wilderness areas and national forests for a memorable hiking or backpacking experience. Don't miss out on prime wildflower season scenic trails.
Whitewater Rafting
Colorado is home to several rivers that offer thrilling whitewater rafting adventures. Popular rafting destinations include the Arkansas River, Clear Creek, and the Colorado River. There are options for all skill levels, from family-friendly floats to adrenaline-pumping rapids.
Mountain Biking
With its varied terrain, Colorado provides excellent mountain biking opportunities. Head to popular biking destinations like Crested Butte, Fruita, or the Colorado Trail. Many ski resorts also transform their slopes into mountain bike parks during the summer.
Camping
Colorado boasts numerous scenic campsites and campgrounds. From established campgrounds in national parks and state parks to remote backcountry camping options, there's something for every camping enthusiast. Plus, getting away to the mountains is a great way to beat the hot temperatures in the city since elevation keeps temperatures cooler. Enjoy starry nights, campfire cooking, and outdoor adventure in the beautiful Colorado wilderness.
Scenic Drives
Colorado offers stunning scenic drives that showcase its natural beauty. Many of which are closed for part of the year, but all of them are open during the Summer. Drive along the Million Dollar Highway (US Route 550), Trail Ridge Road in Rocky Mountain National Park, or the Peak to Peak Scenic Byway for breathtaking views of mountains, forests, and wildlife.
Hot Air Ballooning
Experience the beauty of Colorado from the sky by taking a hot air balloon ride. Soar above the mountains, valleys, and lakes, and enjoy the panoramic views of the stunning landscapes. Check out the one that takes place every year in Pagosa Springs.
Exploring National Parks
Colorado is home to several national parks, including Rocky Mountain National Park, Mesa Verde National Park, and Great Sand Dunes National Park. These parks offer diverse landscapes, hiking trails, scenic drives, and opportunities for wildlife viewing and photography and Summer is the perfect season to explore one… or more.
Mountain conditions can vary drastically compared to lower elevation cities, so remember to check the weather and trail conditions before you head up. Many popular destinations also require you to plan during peak seasons such as Summer, so it is also important that you secure any necessary permits or reservations before engaging in outdoor activities. Stay hydrated, bring proper gear, and practice Leave No Trace principles to preserve the natural beauty of Colorado.
By Montano Homes | 6-27-2023