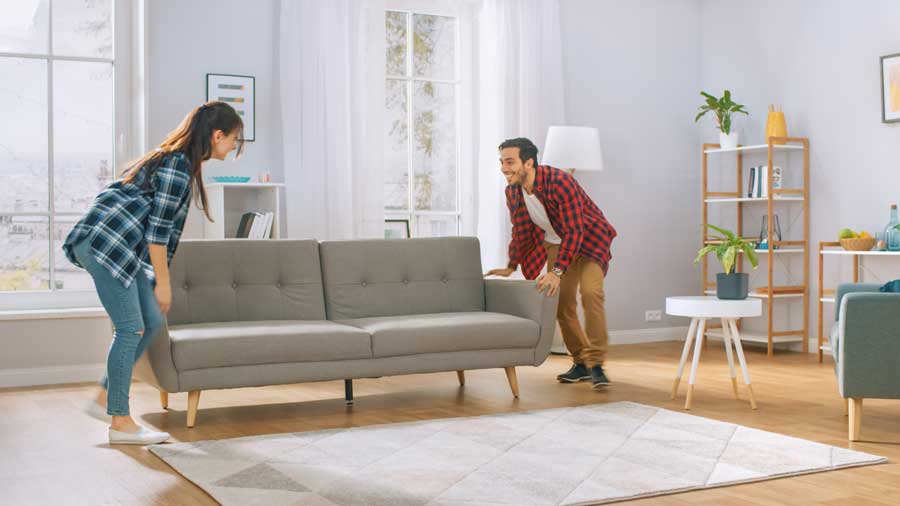 For many, and most importantly, for first time homebuyers, purchasing a home is a huge financial undertaking. For some, the down payment on a home equals most or all of their savings. That does not leave much left over for decorating a home when you actually get to move in. Decorating home is crucial to making it feel like your own, though. You don't have to live in a barren house until your bank account fully recovers. Here are some budget friendly ways to infuse personality into a new home.
Personalize the Front Door
Maybe the color your home is painted doesn't really scream "you", but a new paint job is not in the budget right away. Upgrading and dressing up the things around your front door can be a great substitute. Switch out the house numbers for something modern or vintage. Change out the porch lights. Decorate your doorstep with a wreath and a welcome mat.
Utilize Window Treatments
The way you decorate your windows can also have a big impact on how homey a space feels. Swap out those dusty, basic blinds for some window treatments that speak to you. The height, pattern and texture of a curtain will help your personality to shine through while increasing privacy and keeping the sun out.
Swap Out Your Hardware
Is your cabinetry not really your taste but you're not quite in a position to change them? Start small by switching out the hardware on your kitchen cabinets and drawers. If you like the shape of your existing hardware but not the color, consider spray painting them something that you like more. Completely replacing the hardware is still budget friendly if you do not want to reuse the pieces you already have, though.
Replace Switch Plate Covers
Are the switch plate covers in your home dated and discolored? Switching them to something new can make a big difference! White, beige, and metal aren't the only options you have to choose from either. There are so many designs and shapes to choose from so you are sure to find something that speaks to your personality.
In conclusion, buying a home is a huge financial undertaking, but that doesn't mean that you can't still make it your own. Try adding your personality to your new home with a few of these suggestions until your bank account bounces back.
At Montano Homes, we love to help first time homebuyers into their first home. With stylish homes in convenient locations, start your home search with us.
By Montano Homes | 10-24-2022