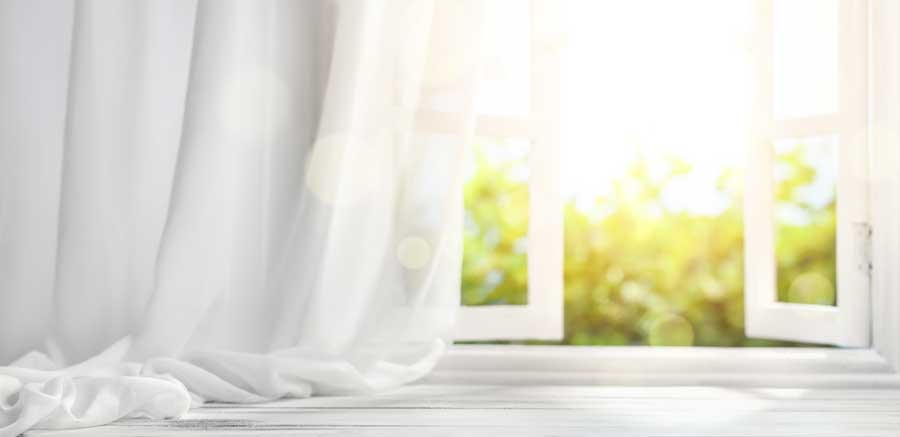 Colorado is spoiled when it comes to sunshine. Which is why Montano Homes always aims to design homes with plenty of windows that allow that sunshine to pour in. We want you to be able to let the sunshine in when you want while keeping prying eyes out at the same time. So here are some suggestions for window treatments that can help you add a touch of privacy to your home.
Window Film
Window film is a versatile option that provides privacy while allowing natural light to filter through. It comes in various patterns, colors, and frosted designs, allowing you to customize the level of privacy and style you desire. Window film is easy to apply and can be easily removed or replaced when needed.
Sheer Curtains
Sheer curtains offer a delicate and elegant way to add privacy to your windows. These lightweight curtains allow ample natural light to enter while creating a soft, filtered effect. Choose sheer curtains in neutral or pastel colors to enhance the overall aesthetic of your space.
Bamboo or Woven Shades
Bamboo or woven shades provide a natural and textured look to your windows. They offer privacy while allowing some natural light to penetrate. These shades come in various weaves and finishes, allowing you to choose the level of privacy and style that suits your preference.
Roman Shades
Roman shades offer a sleek and tailored look to your windows. They are made from fabric and can be raised or lowered to adjust the level of privacy and light. Roman shades come in various colors, patterns, and textures, allowing you to choose a style that complements your overall decor.
Stained Glass or Decorative Window Panels
If you want to add privacy with a touch of artistic flair, consider stained glass or decorative window panels. These panels provide privacy while adding beauty and character to your windows. They come in a range of designs and colors, allowing you to create a unique and personalized look.
All in all, there are so many ways to increase window privacy. Some simple, some more permanent but regardless, there is a solution that fits your needs, budget, and style.
By Montano Homes | 5-23-2023